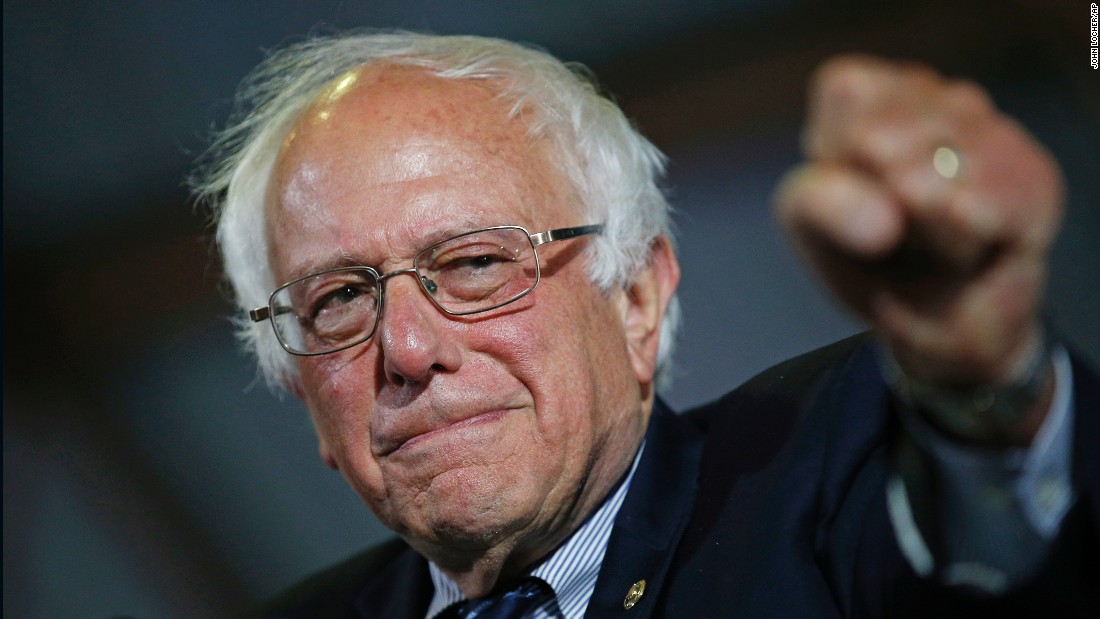 The great Bernie Sanders, too smart and idealistic to be an American President, impressed me during his run for office in 2016 by talking about
unintended consequences
of high-level political decisions. This is impressive thinking because it shows a sense of nuance, complexity, depth, and even counter-intuitiveness: American politicians, even ones who apologize for mistakes or admit changing their thinking on an issue, often go into a rhetorical bravado that we claim we want in them -- confidence, vision, direction, strength, etc. In other words, leadership. But many don't cop to seeing how some ideas, however good they look on paper or however in vogue they are at the time, produce unforeseen, unpredictable, and negative consequences. (Bernie, if I recall correctly, was talking about American foreign policy, occupying foreign lands, and the unintended consequences thereof.)
I've been thinking about unintended consequences a lot lately in light of our current political scene, with its horrific emboldening of American white supremacy and the way white liberals are shocked-- and people of color are not. Two things come to mind: unintended consequences of the Clinton-Gore years, and UCs of the Obama-Biden years.
Although the right and even the "alt-right" have demonized the Clintons over the years, with a fair amount of mistreatment, misinformation, and BS, it's fairly apolitical to admit that Bill Clinton's pro-business presidency and his signing of legislation overturning
Glass-Steagal
l is a direct cause of the economic meltdown of 2008. Glass-Steagall had long enforced a division between speculative, obscure, at times manipulative Wall Street machinations, and the more-straightforward economics of Main Street: mortgage lending, home ownership loans, etc. Glass-Steagall existed in the first place because America saw that mixing the two financial worlds could wreak havoc on the economy, but Clinton overturned it, and, while not showing immediate impact, lending to high-risk borrowers in the early 2000s and obscure, illegal Wall Street operations (think of Michael Moore asking random Wall St. people what "derivatives" are in his
Capitalism: a Love Story
) led to the "economic downturn" or outright Great Depression of 2008 and onward. Sure, the Clintons have long been picked on and targeted by the Right, but overturning Glass-Steagall was risky in the first place.
I am not just being academic and abstract here: at the time it hit, I was working at a junior college in California -- normally insulated from economic ups and downs, bubbles and bursts -- and had my pay cut exactly in half, for the same exact work performed, absolutely unrelated to performance. That stung a bit. I once heard the Clinton-Gore years described as a almost a decade of peace and prosperity -- but what about the UCs down the road?
Another UC is more relevant to the ugliness going on today at contested sites where white supremacists and their resistance are squaring off. The Southern Poverty Law Center published an intriguing report a few years ago showing how membership in hate groups -- largely underground, mind you, as this was pre-Trump -- was fairly steady/predictable during the Dubya years, but rose dramatically during Obama's double term. When I look back on how we arrived at a rise in neo-Nazi and white supremacist hate groups in the US --
emboldened of course by Trump's campaign and presidency
-- I can see, with only the hindsight of retrospectiveness, how it didn't happen overnight. This had been brewing for awhile, and it was only when Trump became President that the festering wound exploded open. This is not to say that we shouldn't have had the precedent of a half-nonwhite President or that Obama did anything wrong by being himself, just that the last 9 years have shown that America is still a deeply racist, even bigoted, country, a certain faction of whom detested Obama simply because he was the first nonwhite President. But why are we surprised? America was founded on the genocide of one people and enslavement of other. You can't accomplish that without a sense of supremacy, or at least righteousness.
I was talking with a friend who is a dyed in the wool Democrat about current events. We were talking about how anyone defending Trump at this point is defending his white supremacy. My friend called it racism, but there's a difference between racism -- which I think we all struggle with to some degree -- and the deeply intolerant, violent bigotry going on today.
But what is racism at root? What is bigotry?
Is it not tribalism, with all the good and bad that tribalism imparts?
I've long been a fan of the film
Quest for Fire
not just because it was a surprisingly accurate portrayal (for the time) of the co-development of different pre-human and human groups in the Stone Age, but because it illustrates something that exists even today: human beings are at different stages of development. In
QFF
, we saw four distinct groups: totally fur-covered hominids representing a blend of simian and pre-human qualities; cannibalistic pre-humans (with a surprising amount of ginger hair); Neandertals (the film follows this group the closest); and the Cro-Magnons, anatomically modern humans who both laugh at the primitive Neandertals but also show them how to make fire from scratch. The Cro-Mags are the most advanced.
We have to be careful, living today, with two things: thinking that white culture represents the most advanced form of culture that other cultures are striving/struggling to attain (for this is basically white supremacist thinking), but also becoming so bleeding heart that we think Darwinism applies to all of nature except for humans. Am I defending Social Darwinism? In a way, yes, but in a way, no.
It's always amused me when I see a liberal-mobile plastered with stickers on it defending liberal causes while also displaying Darwin's fish. I do agree that, unlike just about everything else in/of nature, humanity has some control over how it fashions the (socio-economic) game of survival, and we can't be so cold-hearted as to see people struggling in this game while shrugging our shoulders and saying "well, that's just nature, nature's rough." Because often who struggles is people of color and people of disadvantage, be it historical or current. (Yes, I know, there are poor whites, disadvantaged whites, poor Jews, etc.)
Also, while we've designated "first" worlds and "third" worlds and "developing" worlds and ways of forming a hierarchical human society -- education, health, status, and monetary power are key indicators/divisors -- we need to remember that, just like in
QFF
, the most advanced tribe has its problems, the lesser-advanced tribes have their strengths, and feelings/perceptions of superiority and inferiority can arise. The 1990s and onward saw the rise of Political Correctness and gains made by nonwhite cultures, tribes if you will, and with the election of Trump in 2016 we saw a hostile and significant pushback to these gains.
So it's like Mr. Byrne said: Same as it ever was.
Tribes at different stages of development, with much hostility betwixt them. Where's Rodney King when you need him?
Poor John Sayles: his films have been stolen -- er, borrowed from -- twice: Return of the Secaucus Seven became the baby boomer film The Big Chill, and his Brother from Another Planet was a film dealing with racism-vis-a-vis-sci-fi long before District 9